They say time flies when you are having fun! That's certainly the case for me at the moment. I am working on a lot of things I have wanted to do for a long time. This morning I had a great meeting with the director of The Valley Clinic in Ilkley http://www.thevalleyclinic.co.uk/. The Valley Clinic is a multidisciplinary team with fantastic clinicians such as experienced physiotherapists, acupuncture therapists,neurological therapists,podiatrist, hypnotherapist, and sports therapists which is where my role comes in. I am delighted to say I will be offering Sports Massage to anyone wanting to look after their bodies, reduce their chance of any niggling injuries occurring and anyone else who are after a deep tissue massage. 
Training regularly or just looking for a deep soft tissue massage?
Sports massage and joint mobilisation helps maintain good muscle condition, relieves muscle tension, mobilises muscle fibres and soft tissue, improves flexibility, reduces pain, increases blood flow, increases lymph flow, promote muscle relaxation, promote healing and helps the removal of waste products. This is just some of the great benefits of having regular sports massage to keep on top of any muscular aches you might experiencing.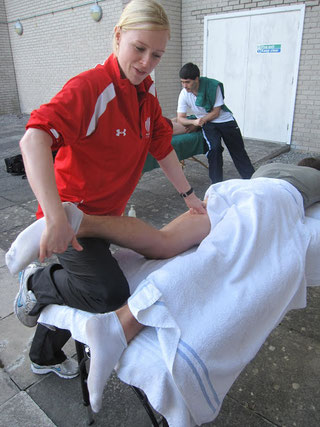 Contact me on mtorland@googlemail.com or on 07942461440 to book your first appointment. I also offer discounted blocks of sessions, contact me for more info.